We partner with you to solve tomorrow's technology challenges, devise effective strategies to capitalise on opportunities, and confidently navigate M&A transactions together.
We leverage our deep industry experience and technology capabilities to assist industries and governments in advancing society towards a smarter future.
We join forces with visionary organisations to create unique platforms in their segment. We are committed to long term partnerships, collaborating from inception through to product launch and ongoing innovation.
Ignite your digital brand with a fusion of creativity, marketing tech, and customer-centricity. We create unique digital experiences through apps, portals, and websites connected with AI and other emerging tech to propel your brand forward.
Trusted Technology Advisors
Technology Advisory
At LBH, we are the chosen guide for some of Australia's most respected companies, spanning top ASX-listed companies, leading private enterprises and innovative government agencies.
Our expertise encompasses strategic consultation and technology advisory services, enabling our clients to capitalise on opportunities, obtain operational efficiencies, and adeptly mitigate technology risks.
We are specialists at conducting Technology Due diligence as part of mergers and acquisitions (M&A). We assist our clients transact with confidence, by distilling the often complex technology landscape, ensuring risks are identified and the technology roadmap is understood.
Our clients are strategically poised to launch pioneering products and services, optimise operations for efficiency gains, and expand into sustainable global enterprises.
Transact with confidence
We help enterprises confidently buy or sell technology assets by providing expert independent advice.
– Technical due diligence (TDD)
– Vendor due diligence (VDD)
– Independent IT Reviews
– Independent Experts Report on IT (reliance basis)
Grow & operate more efficiently
We help you build your business and make it more effective through pragmatic advice on technology.
– Strategic IT reviews
– Enterprise Architecture reviews
– Technology Selection and Implementation
– Technology Strategy development
Manage technology risks
We help organisations identify technology risks and develop plans to effectively mitigate them.
– Conducting Cyber Security reviews
– Implementing risk management frameworks
– Transitioning technology assets from an acquired entity or to a purchaser
Build scalable & secure platforms
Enterprise Platforms
LBH partners with visionary organisations to co-create unique enterprise platforms, overseeing the entire process from design and development to product launch and ongoing innovation.
Our solutions are designed to be secure, scalable, and seamlessly work across multiple devices and leading cloud technology platforms.
Concept to Code
Bringing your ideas to life through intuitive and scalable software platforms.
– Concept Development and Consulting
– Software Design and Architecture
– Custom Software Development
– Prototype Testing and Validation
Integrate & Connect
Unifying disparate systems for seamless interoperability and enhanced productivity.
– API Development and Management
– Systems Integration Design & Implementation
– Enterprise Systems Integration
–Artificial Intelligence (AI) integration
Run & Operate
Leveraging the power of DevOps and Cloud technologies to ensure smooth operations and robust infrastructure.
– DevOps Consulting and Implementation
– Scaling Cloud infrastructure
– System Performance/Stress Testing
– Software Testing Automation
Fusing creativity, customer experience & technology
Digital
LBH's innovative approach seamlessly blends creativity, customer experience, and technology, resulting in exceptional digital solutions that push the boundaries of what's possible. From websites to mobile apps, and cutting-edge technologies like AI & ML, we craft solutions that inspire and transform businesses.
We work directly with innovative brands and partner with creative agencies that share our values, to deliver digital solutions that are well-designed and well-built.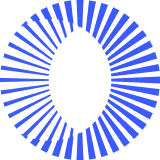 Crafting Digital Presence
We build visually stunning, customer-centric websites and apps to establish a compelling digital footprint for our customers.
– Responsive website development
– Mobile App Development (Android, iOS native and Flutter)
– UX & Customer Experience Design
– Prototyping & Design (Figma)
Streamlining marketing efforts and enhancing customer interactions through expert platform integration.
– Content Management Systems (CMS)
– Digital Marketing Platform Configuration (e.g. Salesforce Marketing Cloud, Adobe, Marketing Cloud)
– Social Media integrations
– CRM Integrations
Driving Engagement & Amplifying Awareness
Boosting visibility and engagement to increase leads and elevate brand presence.
– SEO/SEM Strategies
– Website SEO & Page Optimisation
– Conversion Rate Optimisation
– Paid Digital Marketing